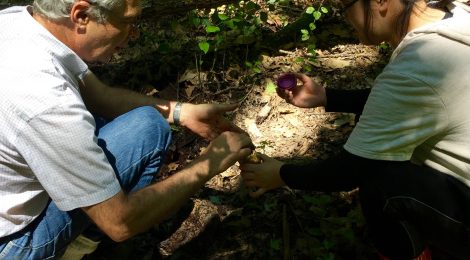 The recently discovered Acidimicrobiaceae bacterium A6 has been shown to oxidize ammonium in conjunction with iron reduction under anaerobic conditions, a novel pathway in the nitrogen cycle.
For more information, see the recent Princeton University article, linked here.
---
Recent work by Postdoctoral Scholar, Minjin Lee, a former graduate student in the Jaffé lab, investigates the effect of climate change on rainfall variation and the resulting impacts on nitrogen influx to the Chesapeake bay.
Please see the recent write-up on the Princeton University web-page for more details, linked here.